Name: Kuehne + Nagel
Application: Industry
Segment: Logistics Hall
Location: Bucharest, Romania
Lighting design: SLE Studio - Peter Katreniak
Project Manager: SLE Studio - Martina Jamrichová
Installation partner: Luxten Lighting
Energy saving: 37 %
CO2 reduction: 42.66 t/year
ROI: 2.4 y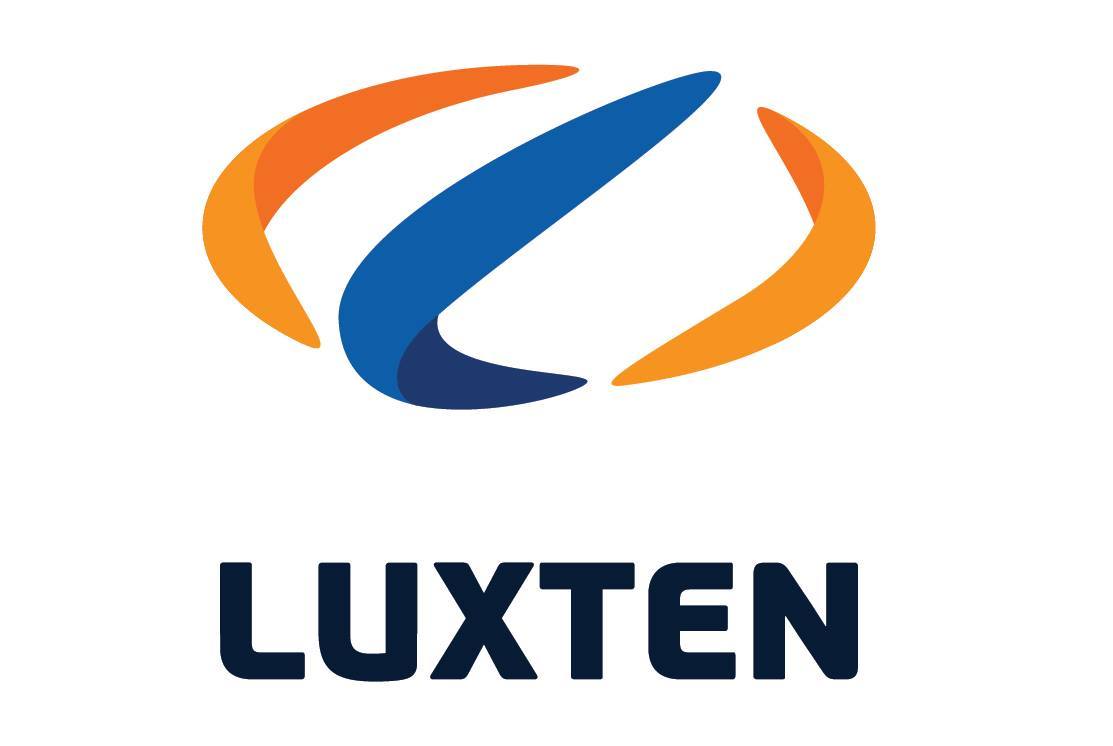 SLE provided a tailored package of lighting services on the premises of the industrial hall of Kuehne + Nagel in the CTPark Bucharest West. Kuehne + Nagel evolved from a traditional international freight forwarder to a leading global provider of innovative and fully integrated supply chain solutions with high standards for work environment and customer service. When reconstructing their hall in Bucharest, they aimed at maintaining the high standard for lighting as well.
The lighting solution for the hall
The old lighting system consisting of 514 pieces of 2 x 36 W fluorescent lamps was replaced with 350 pieces of powerful 77 W LED luminaires Smart-L with market leading efficacy of 154 lm/W. 
With this new, effective LED technology, Kuehne + Nagel will be able to reduce up to 63 % of the original energy consumption in the inside area. Working conditions such as visibility, risk of accidents or eyestrain will change for the better too, which will result in improved performance, increased motivation and overall wellbeing of the employees.
Another benefit of LED worth of mentioning is maintenance costs. As LED sources lose only 20 % of their overall luminosity after as much as 50,000 h of lifetime, they do not need to be replaced as often as T8 sources. Moreover, when the time comes, replacement of components in LED luminaires is hassle-free and prompt. 
Comparison of the old lighting solution with the new lighting solution by SLE: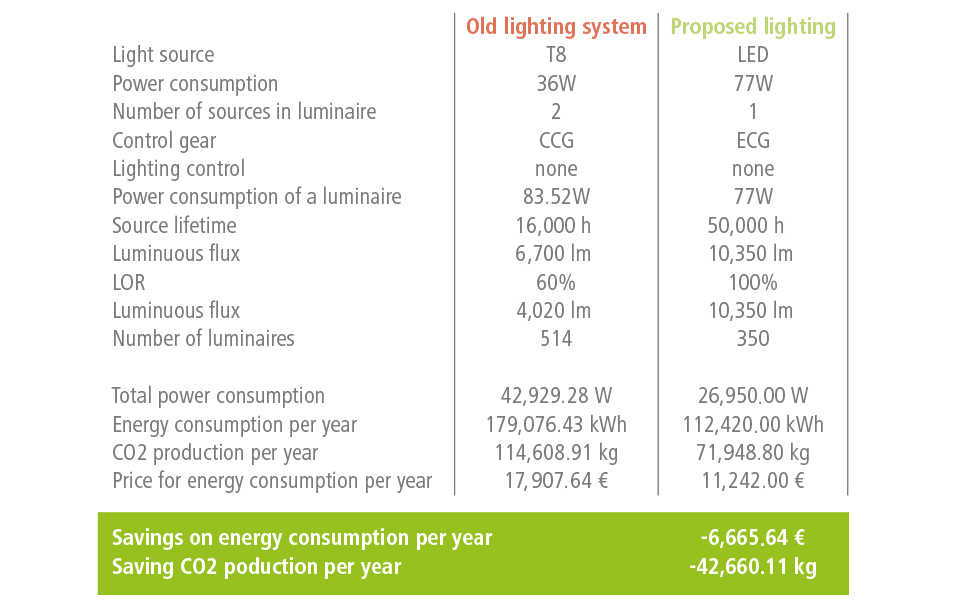 Graphic demonstration of the electric energy consumption: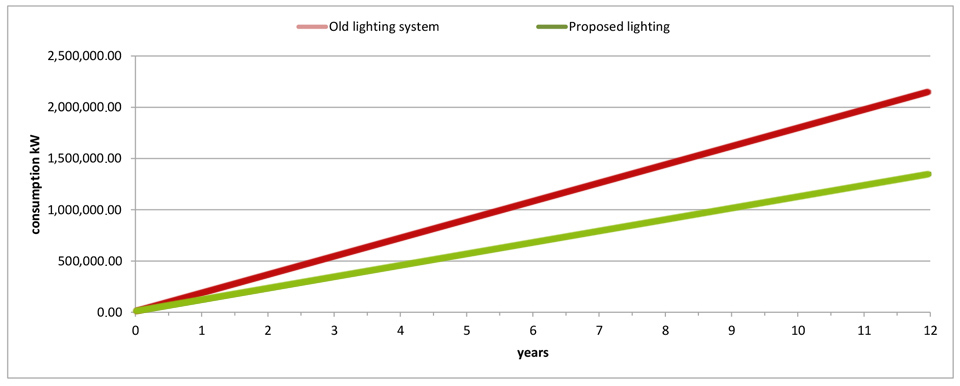 Graphic demonstration of the produced CO2: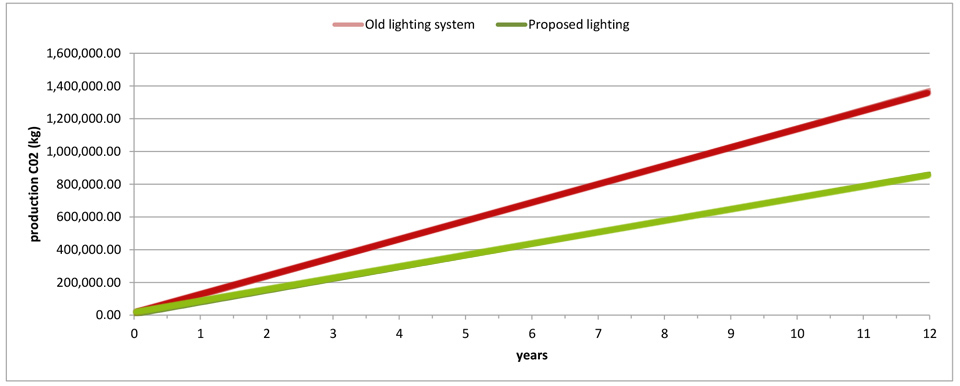 Lighting services
For this project, we delivered a complete package of services optimised to the needs of our client. We started with a thorough audit, which was necessary for the proposal of the most ideal lighting solution, precise calculations, and electroproject. Once the solution was approved by the contracting parties, we moved on to realisation in cooperation with our local partner Luxten. We took care of recycling of the old lighting system, too, so that the client was handed over a brand-new like hall. 
Applied services

Deprecated: Non-static method Bootstrap::getCurrentLanguage() should not be called statically, assuming $this from incompatible context in /home/html/sleprojects.com/__app/sleprojects/production/front/201608/application/views/default/component/services/detail.phtml on line 9

Deprecated: Non-static method Tx_Application_Bootstrap::getCurrentLanguage() should not be called statically, assuming $this from incompatible context in /home/html/sleprojects.com/__app/sleprojects/production/front/201608/application/Bootstrap.php on line 133