01.08.2016
Playmall – ALL-in-ONE for retail
The PlayMall is a mobile interactive exhibit, designed to give users the opportunity to test professional lighting in a wide range of retail environments. See the interaction of global, technological, retail and lighting trends in one easy-to-understand and fully accessible display.
In this miniature shopping-center each retail environment is presented with fully functional and controllable lighting concepts, designed according to the principles of retail psychology. The scaled mock-up of real applications provides customers with fully functional models of proposed solutions that allow them to test the lighting and control systems in a tangible setting.
Whether it is a fashion store, car salon, supermarket or jewellery shop, the realistic presentation of solutions & lighting effects is a great possibility to showcase the possibilities to customers and make them feel fully comfortable when making choices. Such mock-ups can include a wide range of control systems for every type of solution, from motion detection regulation through dynamic RGB displays to dramatic architectural lighting.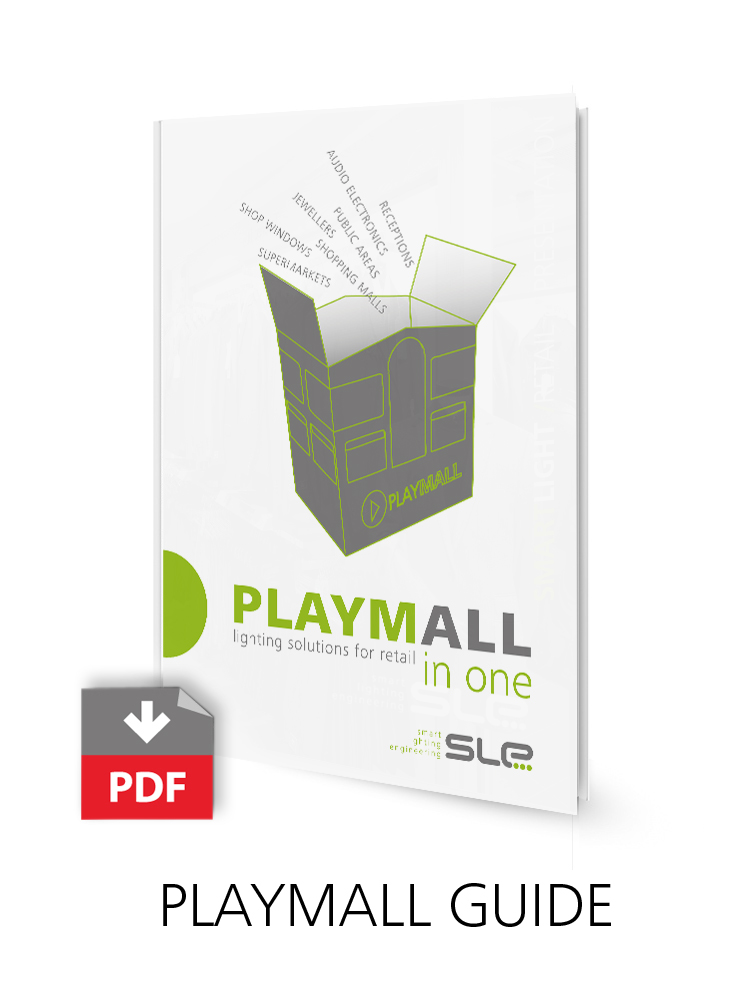 Users can easily interact with each example via a tablet using a simple and intuitive user interface and so learn more about light, the wide range of vibrant options modern technologies afford us, and about how control systems work.
The PlayMall can be used anywhere by our partners as a cost-conscious and highly effective sales tool.