LQS
LQS stands for Lighting Quality Standard, a completely new set of rules for lighting industry technology. It is split into six parts and over 20 objective rating criteria by which any lighting solution can be evaluated and compared to another. 
The LQS methodology in detail is separated into six elements with each element playing an irreplaceable part. A sextet of elements, logically split into Ergonomics, Emotion, Ecology, Efficiency, Esprit and Exceptionality are intertwined to create the complex set of standards of LQS.
Discover the LQS concept, follow it and use it when creating lighting solutions. 
Welcome to LQS.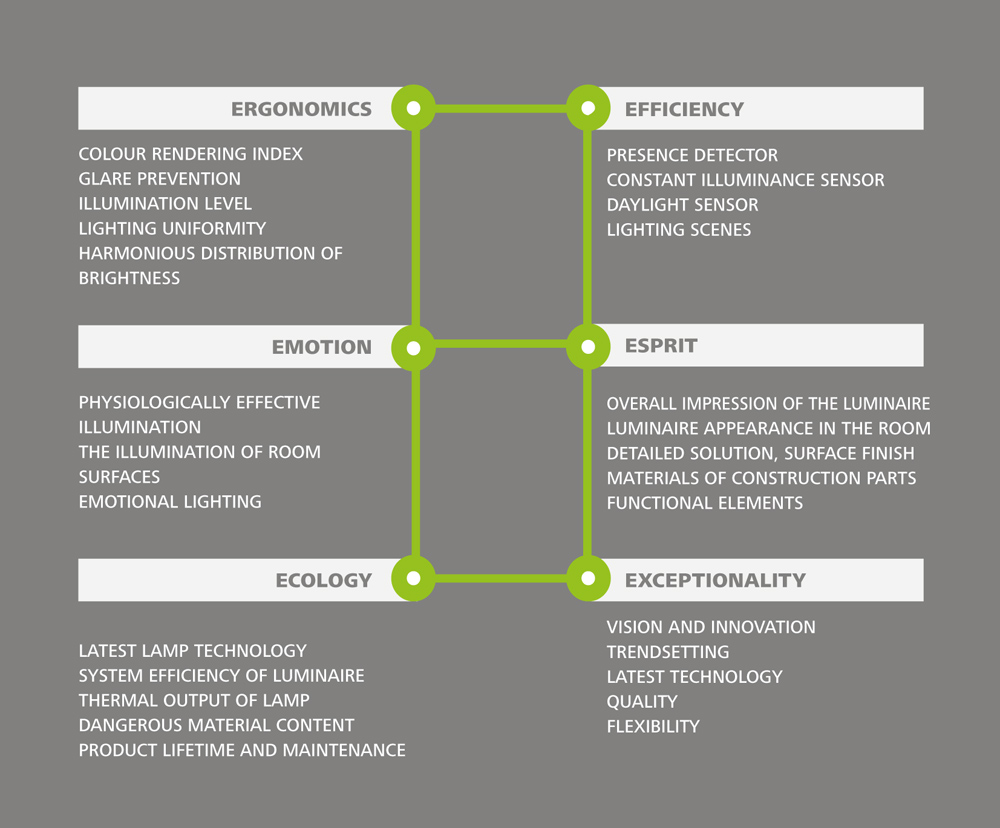 LQS Composer PRO is a unique tool that adds a new dimension to the LQS methodology. With an intuitive user interface and attractive visuals the LQS Composer PRO is not just a useful tool in your work arsenal. Every luminaire and lighting solution is evaluated by over twenty quantitative criteria. The criteria are ranked with LQS Value units. As a result LQS Index is calculated, defining the lighting quality. The higher the LQS Index, the better the lighting device or solution. 
Regardless of the type of interior environment that needs lighting, LQS is the best guide and help to pick out the most effective solution.