Luminaire appearance in the room
The space and the luminaire have to work together, to connect and to fulfill the chosen purpose. If necessary, the luminaire has to supplant or enhance the sunlight coming from windows and other sources. During the night, its role is to illuminate the space to provide comfortable working conditions, relaxing atmosphere or even emergency guidance in spaces which are not used during the nighttime.
All of these situations call for different approaches in design. The luminaire first has to fit the idea the interior designer has for the space. It may not only provide the necessary light sources to create a well-lighted space. It can also have the role of accentuating certain focal points of the room. And of course, luminaire itself can be such focus of attention, if it is well designed and positioned. 
The attention should never be the main reason for using a certain luminaire, though. Adequate lighting is always more important. If the lighting fits with the overall shapes and patterns of the room design, it becomes less ostentatious, letting people focus on the room itself.
A contrasting light source, whether by shape, size, material or colour, can attract attention and become an object in itself. Many iconic light sources fit this description perfectly. The finish of the luminaire should correspond with the space it illuminates as well. Glossy finish provides further reflections from both daylight and artificial light sources, something which should be kept in mind by the designer. Matt finish helps the conservatively shaped luminaire to blend in well with the surrounding if that is the intention for a given room.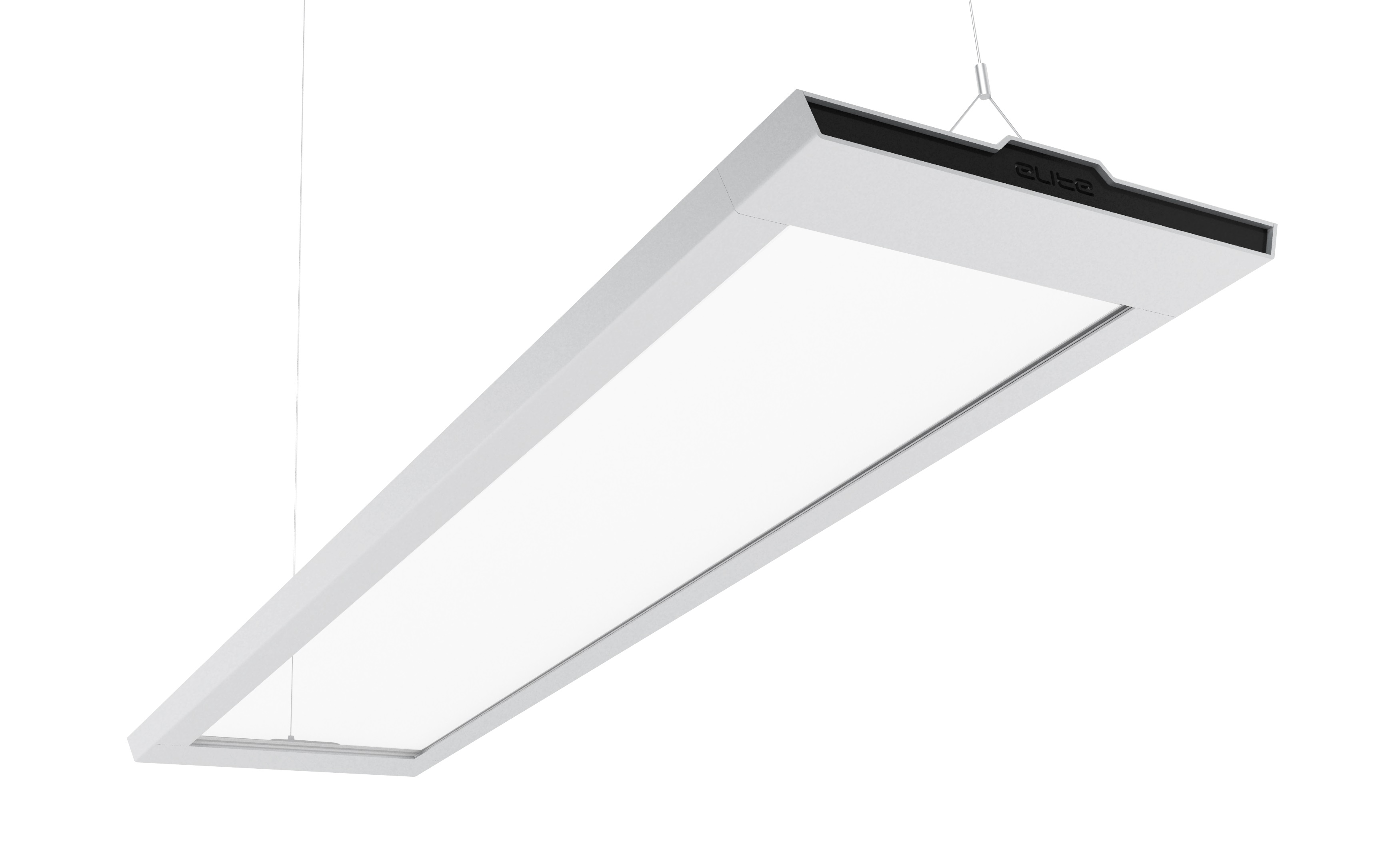 Whether conservative or extravagant, the manufacturer should always provide a choice for a wide array of design decisions. The interior designer should always bear in mind the impression he wants to convey.