The benefit of Euro-Luce's cooperation with SLE is the possibility to offer innovative lighting and added value to our customers. Quality is important for us, too, as well as their support and the fact that it is a European brand. Last but not least, it is their focus on retail and industry, which is our key market.

Kurt T'Joens, Owner of Euro-Luce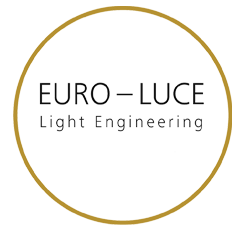 ABOUT EURO-LUCE: Euro-Luce's noble vision is to contribute to making this world a better place. With 20 years of experience, they have all the resources to implement the best developed lighting fixtures in projects of their clients not only in Belgium but anywhere in Europe, too. If you're looking for a strategic partner for the most varied range of applications such as retail (shops, supermarkets, wellness centres), outdoor (streets, gardens) or workplaces (offices, hospitals), you are at the right address.